Friday 20th September 2013 Slow Week of Freelancing? Then Stay Ahead With These Projects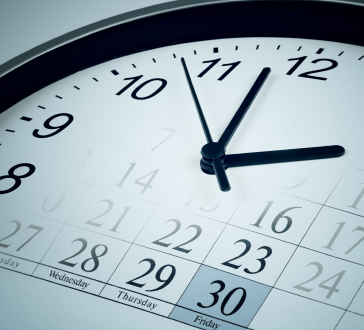 The following article is for our freelancer PHP developers. Being a freelance developer can be difficult, and never more so when you finish a big project and find yourself suddenly without a follow-up to work on. Slow weeks don't have to mean no profits, however, if you think creatively about how you can spend your time. There's a good deal of optional work that can really make an impact on your take-home pay that often gets left by the wayside by busy freelancers, so let's take a look at some of the more helpful things you can do until the next client comes calling. None of it is as appealing as a nice new project to complete, but it can be just as beneficial.
One of the best things you can do is make sure that you're maintaining a proper and up-to-date list of your clients and their contact information. If you're not already, consider using a service like Mailchimp, which offers an easy way to keep track of client information, and lets you reach out them. Old clients can be one of the best ways to generate new business, and some of them may even be interested in repeat business. Reach out and inquire how their current projects are going, and share some of your own current work. Keeping your name in the forefront of their minds is one of the best ways to ensure that they'll recommend you to others or re-hire you for new projects.
Another great way to start generating some additional revenue is to look at your informational assets and think about ways to monetise them. You've probably got a fair amount of reusable code that might be worth something to others, if you were to package it carefully and sell it. Alternatively, you could distribute it under a Creative Commons or GPL license and use it as a method of developing a name for yourself in the programming world - everyone always loves free code. Just make sure to document all the various functions as clearly as possible!
If you're looking to expand your horizons, you might want to use the time to make sure that you're up-to-date about any and all developments in the world of web development. As we all know, things change at an incredibly rapid pace, and it's easy to lose track of new developments when you've been finishing up a project with some marathon coding sessions. The more up-to-date you are, the more impressive you'll be to potential clients who are looking for cutting edge solutions.
Finally - and bear with us here, we know it's not popular - there are the ever-necessary backup and bookkeeping tasks. While they're not popular, they certainly are essential for freelance coders. We've heard many stories from freelancers who have been so swamped with work that their invoicing has fallen off, and they have outstanding money owed to them. A simple followup email is usually enough to get past clients to pay their bills, and otherwise you're simply leaving money on the table that you've already earned. That prospect alone should be enticing enough to make you break out the dreaded accounting software!

Hope the above helps. Whilst its not directly linked to our PHP encoder we thought we'd share it with you in the first of a series of more general development and business-focused articles.
Posted on September 20th 2013 at 04:37pm

0 Comments
Tuesday 17th September 2013 Selecting the Right PHP Framework for Beginners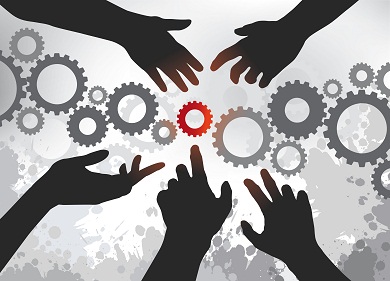 If you spend a great deal of time working with PHP in your development process, it makes sense to consider utilising an established framework for a number of reasons - namely, writing your code faster and more cleanly. However when it comes down to actually choosing a framework, opinions are wildly varied; fans of some frameworks almost reach the point of religious zeal when it comes down to one choice over another. For those of you just starting out with frameworks, this can create an overwhelming and conflicting set of opinions, so let's take a step back and discuss a few basic considerations about what you hope to achieve with your framework.
The primary concern about selecting a framework is to ensure that it has an active community behind it, as that's what creates the strength of a framework. Frameworks let you quickly and easily reuse code for many common functions and situations, letting you focus on the areas of your application that are specific to your situation. As you can guess, this means that the more people use and contribute to a framework, the more robust and useful it will be.
When you build an application using a framework, your code is inherently dependent on the security and stability of the entire framework codebase, so it can be critical to stay on top of any potential exploits or vulnerabilities that are discovered, and an active community can make this much easier.
The next most important consideration is the quality of documentation within the framework. We've all spent many a wasted hours trying to understand another programmer's undocumented code, and with a framework the problem can be 10 times worse. Typically, most frameworks have decent documentation, but it's worth exploring to see which documentation you find easiest to understand and work with. What clicks for some coders won't work for others, so be sure to check this out.

Finally, if you're looking for a framework to help you out with a small, single project, you might want to reconsider - frameworks can often add a great deal of complexity (not to mention execution time), which can make them unwieldy for smaller one-off applications. Even still, however, they can offer you some excellent reusable code that might make things simpler, and if you plan on doing a good deal of PHP coding, then learning a framework early on can save you hours of hassle and reinventing the wheel.
Now that you've understood the basic considerations of framework selection, visit Wikipedia's comparison of the various PHP frameworks here and choose one that you're comfortable with. The best framework in the world isn't any use if it you don't enjoy making use of it!
Posted on September 17th 2013 at 03:31pm

0 Comments
Sunday 11th August 2013 Windows loaders updated for PHP 5.5
We have updated windows loaders for PHP 5.5 on our web site. PHP 5.5 loaders for Windows are now compiled against VC11 libs and can be used with the latest binary distributions from windows.php.net
Posted on August 11th 2013 at 10:39pm by Alexander

0 Comments
Thursday 01st August 2013 SourceGuardian 9.5 launched with PHP 5.5 support
We are proud to present SourceGuardian 9.5 - the most advanced PHP Encoder on the market, complete with a powerful GUI and protection covering the latest versions of PHP including PHP 5.5 and PHP 5.4. You can encode your scripts using Windows, Mac OS X and Linux, all with a powerful GUI or using a command line interface.
Protected files may run on Windows, Mac OS X, Linux and more. For a full list of supported platforms
check our loader page
.
Monday 29th April 2013 Loaders updated for Mac OS X
We have updated loaders for Mac OS X on our web site. Issues with IP/domain/mac-address locking have been fixed in the new version. The update is recommended for all users running protected scripts with locking under OS X.
Posted on April 29th 2013 at 09:44pm by Alexander

0 Comments
Saturday 02nd March 2013 SourceGuardian for IBM PowerLinux
We are proud to present a release of SourceGuardian for IBM PowerLinux platform. SourceGuardian for PowerLinux uses command line interface (no GUI) and available for
purchase
. A demo version is available for
testing
.
Loaders for PowerLinux including 32 and 64 bit versions may be downloaded from our
loaders page
. You may also use our
online loader assistant
to know the loader you need for your system and how to install it.
Posted on March 02nd 2013 at 11:58pm by Alexander

0 Comments
Friday 01st March 2013 Loaders for HP-UX IA-64
We have added support for running SourceGuardian encoded files on HP-UX IA-64 platform. Please
download
new loaders from our web site or
click here
to use our online loader assistant to know the loader you need for your system and how to install it.
Posted on March 01st 2013 at 11:00am by Alexander

0 Comments
Monday 25th February 2013 Windows GUI is updated up to version 9.0.5.2
We have fixed issues with custom constants not encoded to external license files. The update is recommended to all users of Windows GUI who use custom constants on the "Lock" screen.
Posted on February 25th 2013 at 09:58am by Alexander

0 Comments
Tuesday 12th February 2013 Windows GUI updated
Windows GUI is updated up to version 9.0.5. We have fixed issues with using files and folders exclusion masks in Preferences in GUI. This update also includes the latest version of SourceGuardian loaders.
Posted on February 12th 2013 at 01:53pm by Alexander

0 Comments
Sunday 03rd February 2013 Loaders updated up to version 9.0.5
We have fixed issues when PHP doc comments were used in the source code. Using doc comments was causing issues with PHP classes inheritance in the previous version of the loaders. The same issue was causing problems with custom exceptions (inherited from the Exception standard PHP class) when doc comments were used in the source code. The update is recommented for all users of SourceGuardian 9.
Click here
to use our loader assistant to know the loader you need for your system and how to install it.
Posted on February 03rd 2013 at 05:52pm

0 Comments